Eliana Baici
Libri dell'autore
Lemmings in the Crowd: Success and Failure of Crowdfunding Platforms
digital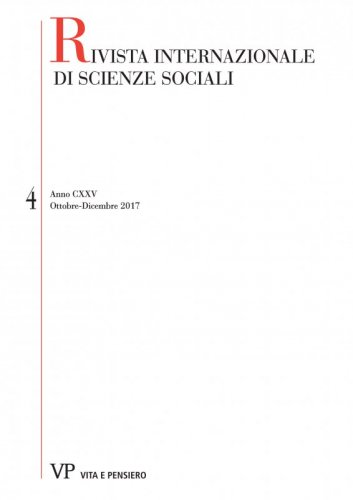 format:
Article
| RIVISTA INTERNAZIONALE DI SCIENZE SOCIALI - 2017 - 4
This paper investigates the determinants of success and failure of crowdfunding. We have drawn a random sample of 120 crowdfunding initiatives from the crowdfunding platforms Kickstarter and Indiegogo. We extracted relevant characteristics of the project and tracked their performance over a 30 day period. Using probit models, GLS estimators and dynamic panel methods, we estimated success probabilities...
To Stay or to Move? Freshmen and University Accessibility in Italy
digital
format:
Article
| RIVISTA INTERNAZIONALE DI SCIENZE SOCIALI - 2012 - 1
ABSTRACT The paper analyses the effects of the number of university degree courses available in the province of residence on the probability of studying in that province rather than moving to a different one. The supply of degree courses outside the province of residence is weighted by a spatial matrix where the distance between the province of residence and any other province is imputed in minutes. The results confirm that the probability of enrolling in a faculty located in the same province of residence is positively correlated to the number of courses available. In particular, the probability of enrolling at university in the province of residence is higher for the departments where the attendance is compulsory (i.e. Engineering). The enrolment behaviour of freshmen differs according to gender, with females more sensitive to the supply of local degree courses. KEYWORDS: freshmen, university accessibility, number of degree courses, spatial distance. JEL Classification: I23.