Vita e Pensiero
RIVISTA INTERNAZIONALE DI SCIENZE SOCIALI - 2019 - 1
digital
Primo fascicolo del 2019
The Impact of Federal Reserve Monetary Policy Announcements on Asset Prices: A Review
digital
This paper examines the evolution of the financial market impact of Federal Reserve monetary policy announcements. I begin by describing the changes in Federal Open Market Committee (FOMC) communication practices, especially during and after the recent financial crisis. Then, I discuss the financial market effects of three types of monetary policy announcements: decisions about the current level of the federal funds target rate, forward guidance about the future path of the federal funds rate, and announcements about future large-scale asset purchases...
Sailing through the Storms towards Treasure Island: the Relationships between Strategies, Obstacles and Firm Performance
digital
Companies devise strategies to successfully navigate an uncertain business environment. They need to tackle regulatory or market obstacles in order to succeed. This study focuses on the complex relationship between strategies, obstacles and firm performance. It uses regression techniques on a cross-national sample of 37,150 European companies in 14 Member States to study the correlation between: i) firms' perceptions about the importance of strategies and obstacles, and ii) firms' innovation and economic performance...
Farm Productivity in Punjab, Pakistan: Patterns, Determinants and Implications
digital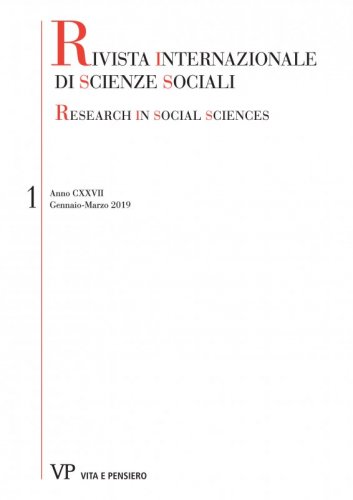 This study assesses farm productivity patterns, determinants and implications in Punjab, Pakistan by using farm-level data for 2003-04 and 2007-08. It is observed that farm productivity declined by 50 per cent from 2003-04 to 2007-08, which, in turn, led to decrease in farm income by 27.5 per cent, while off-farm income was increased. The results reveal that determinants like seeds, fertilizers, irrigation and labour contributed positively and significantly to productivity in both periods...
Beyond the Complementarity Postulate How Immigration Challenges the Sustainability of the Italian Accumulation Regime
digital
The European migration regime has traditionally been based on the temporary labour model. Coherently with the processes of social construction of migrants' role, this model has encouraged migrants' ''natural'' concentration in the lowest ranks of the professional hierarchy, which, in turn, has produced a condition of structural disadvantage, often transmitted to the second generation...
Searching for a Revival of a Great Ideology. A note on A Manifesto for the Liberalism of the XXIst Century
digital
The Economist, in the time of its 175th birthday, has drawn up and submitted a ''Manifesto for Renewing Liberalism for the XXIst Century''. Here is carried out an analysis of the main goals of this Manifesto, that is the emphasis on the importance of the idea of liberty as a guideline for life, action and development of every individual and of every community...
«La Città delle Meraviglie» nell'utilitarismo ideale di John Maynard Keynes
digital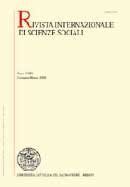 We describe and explain some of the goals Keynes establishes for the government. The lines Keynes suggested for reaching a situation of full employment are only one part of the story. For Keynes, in a vision which we define «ideal utilitarianism», it is important to reach not only a situation of full employment, but also «the city of the wonders». He thinks that it is possible and rational for educated and intelligent human beings to live a «good life» where one enjoys true goods, at personal and social level. Keynes thinks it is possible to identify these goals rationally, and to achieve them through expertly informed state intervention.
RIVISTA INTERNAZIONALE DI SCIENZE SOCIALI - 2018 - 4. An Issue in Honour of Giacomo Vaciago
digital
Ultimo fascicolo del 2018
Giacomo Vaciago in Search of the Soul of Europe
digital
This paper is a revisitation of Giacomo Vaciago's ''A soul for Europe''. Perhaps his main theses are; (i) the incompleteness of the Monetary Union: (ii) the inadequacy of the official diagnosis of the 2009-2012 financial and economic crisis; (iii) the persistent lack of a common fiscal policy; (iv) the necessity to take up the ''social market economy'' if the European Union is to have a soul...
An Italian Experiment in Self-Regulation of Retail Banking: Reasons and Opportunities for a Joint Promotion of Industry Interest and General Interest
digital
The paper provides a description and preliminary evaluation of the Italian Banking Association's (ABI) 2009-2013 Pattichiari initiative, a notable experiment in banking industry self-regulation. An original governance system, based on a committee of non-bankers endowed with a significant degree of independence from the industry, was established...
Safe Assets, Collateral Premium and Sovereign Bond Spreads
digital
This paper analyses the interactions between the financial and the real sector in an environment where liquidity holdings is an input of the credit/investment process. The supply of liquidity is constrained in that income pledgeability limits inside liquidity, and not all sovereign debt is safe/liquid...
Browse the archive
Recent issues
Available online
2022

issues