Vita e Pensiero
Introduction
digital
Safe Assets, Collateral Premium and Sovereign Bond Spreads
digital
This paper analyses the interactions between the financial and the real sector in an environment where liquidity holdings is an input of the credit/investment process. The supply of liquidity is constrained in that income pledgeability limits inside liquidity, and not all sovereign debt is safe/liquid...
The Evolution and Perspectives of the Euro's International Role
digital
In its start-up phase, many scholars argued that the euro would join or replace the dollar as an international currency. The use of the European currency in foreign trade and as a reserve currency, after rising significantly until 2007, has decreased considerably since the global financial crisis...
Budget Balance in the 2012 Constitutional Reform
digital
The Italian Constitution was amended seven years ago to set two new constitutional principles: budget balance and public debt sustainability. The first rule allows for a budget deficit and countercyclical budget policies when the economy suffers cyclical downswings, and in other exceptional economic conditions to be defined by special legislation...
Which Fiscal Soul for Europe?
digital
While a fully fledged fiscal union exists in the US, no similar entity has been developed in the eurozone, clear proof of the incompleteness of the Economic and Monetary Union, which leads to a condition of fragility. Currently, the quest for a deep regime change in Europe in the realm of fiscal policy management seems to have disappeared from sight...
RIVISTA INTERNAZIONALE DI SCIENZE SOCIALI - 2018 - 3
digital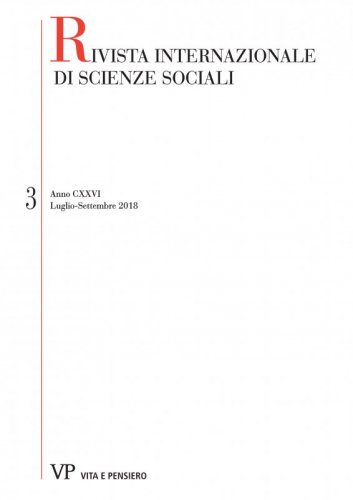 Terzo fascicolo del 2018
Reflexivity and Interactions in Modern Financial Markets: the Case of Volatility Indices
digital
Reflexivity Theory rejects the basic assumption of the classical theory that financial markets totally and instantaneously absorb the information flow expressing an equilibrium price for each asset class. In this study we empirically investigate the presence of Reflexivity among Volatility Indices, Equity Indices and other economic and financial indicators, such as the US Economic Policy Uncertainty Index...
Wages and Employment Chances for Women: the Role of Expected and Actual Fertility
digital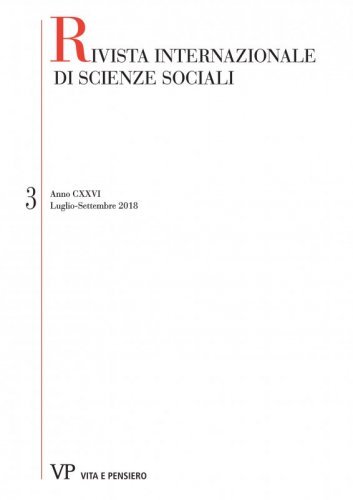 Motherhood is often associated with reduced labour market prospects. However, any 'motherhood penalty' may reflect selection effects as well as direct causal effects of having children. We extend the discussion to look at how intentions towards future fertility – and whether they are realised – affect labour market chances for women (employment participation opportunities and wages)...
The Substance of Good Corporate Governance: an Interpretative Analysis of Corporate Governance Quality and its Metrics
digital
Despite the increasing number of studies on corporate governance, the study of what is understood as ''good'' corporate governance and how this ''quality'' is measured has not been extensively approached; thus, what constitutes good corporate governance remains unsolved. To examine the substance of corporate governance quality, we undertake an interpretative analysis of this concept...
Good Reasons for Liberal Democracy and the Fear to Lose it
digital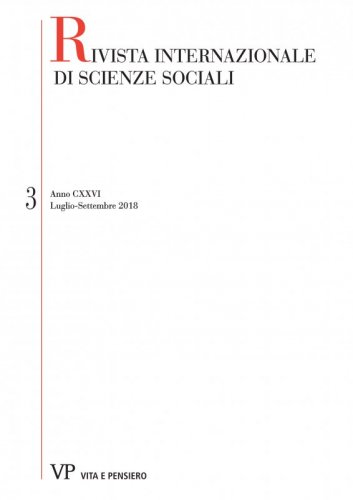 In this time of a great crisis of liberalism, after what for decades seemed to be a triumph, Paolo Savona, with pedagogical intentions, critically reviews the theoretical and practical development of this cultural and political movement. His primary goal is to offer evidence of the objectives of liberalism at the individual and collective levels of personal and social freedom in all their possible expressions...