Vita e Pensiero
Wages and Monetary Policy in Italy Before and After the Wage Agreements
digital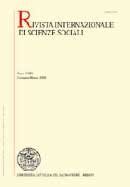 We examine the influence of the 1992 and 1993 wage agreements on the disinflation experienced in Italy through the 1990s, providing econometric estimates both for the reaction function of the Bank of Italy and for 2-digit industry wage equations. We rely on industry-level measures for the degree of indexation, and find that, after the agreements, wage setters became more forward-looking and expectations were to some extent influenced by the target rate of inflation. The relationships between wages and the other main labour market variables were not much affected by the agreements.
La determinazione dei salari in Italia: rigidità reali e nominali prima e dopo gli accordi di politica dei redditi
digital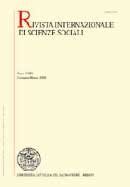 This paper estimates the extent of downward wage rigidity in Italy using a micro-econometric model and the recently released WHIP longitudinal data. The econometric approach distinguishes between downward nominal wage rigidity – i.e., the impediment to nominal wage cuts – and downward real wage rigidity – i.e., when nominal wages cannot grow by less than a minimum positive threshold. The model accounts for measurement error and flexibly specifies the counterfactual, rigidity-free wage change distribution. The period analyzed goes from the mid eighties to the end of the century, within which the 1992-1993 income agreements – with the abolition of the scala mobile – are situated. Overall, downward wage rigidity impacts on about 70% of the observations. However, in the periods following the income agreements, the impact of wage rigidity is reduced, in particular with regards to real rigidities (with a slight increase in nominal rigidities). In each sub-period, however, real rigidities prevail over nominal rigidities.
Protocollo di Luglio e crescita economica: l'occasione perduta
digital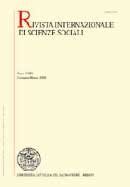 The paper aims at explaining the ineffectiveness of the tripartite social pact of July 1993 (the so-called July Protocol) in fostering growth, further to curbing inflation and favouring employment. In the light of labour productivity dynamics, wage moderation after 1993 appears as a significant wage deflation. In an economy with relevant segments sheltered from international competitiveness, privatisations and wage deflation have combined in favouring rent accumulation; so that, unexpectedly, wage moderation has combined with a sensible competitive loss and with slow growth. Changes in the fundamental relationships among growth, profits, investment and employment show deterioration in the quality of new jobs and an employment-productivity tradeoff, which are discussed with refer- ence to innovation, workplace re-organisation and relational goods accumulation. Within the industrial relations system, major shortcomings can be traced to the poor engagement of social partners in preserving the credibility of the Pact. The concluding recommendations aim at resolving the incompleteness of the Protocol, and helping the Italian economy to enter the «high road» to competitiveness.
Countrymetrics: valutazione della performance economica e tecnologia dei paesi e posizionamento dell'Italia
digital
International markets crises following recent events such as terrorist attacks, wars in the East, growing financial globalisation and integration raised an interest in the analysis of country risk among industrialised countries as well as developing nations. This paper develops new measures of economic and technological performances of countries by means of a systemic approach based on combinations of several indices. A comparative analysis using data from 51 countries for the period 2000-2002 identifies the countries with high/low performances. The results are substantially stronger and quicker than those obtained by conventional indicators. Moreover, results show Italy's low economic and technological performances with respect to other developed countries.
Learning to Coordinate whit Heterogeneous Belief-Formation
digital
Experiments show that players with identical information and objectives have heterogeneous behavior rules. We formulate how different beliefs arise from the same information and analyze how heterogeneous belief formation affects learning outcomes of two-person two-action coordination games. With heterogeneous belief formation, it is possible to generate enough diversity in actions for eventual coordination, which is impossible under the ordinary adaptive learning model. When each player uses the same function to compute a belief over time, diversity of belief formation functions within or across populations is suffcient for convergence to coordination. When players choose belief-formation functions as well as actions over time, diverse adjustment of belief-formation functions is suffcient. A risk-dominant equilibrium is more likely to emerge than a payoff-dominant equilibrium since the former is more likely to be predicted by the players.
Are Human Rights Becoming Burdensome for Our Economies? The Role of Slavery-Like Practices in the Development of World Economics and in the Context of Modern Society
digital
The article analyzes some recent episodes concerning slavery-like practices and human trafficking reports. The problem seems particularly crucial in the industrialized world where the flow of illegal migrants is directed. After a summary of the international covenants concerning slavery and its unethical aspects, a sociological explanation of the phenomenon will be proposed. Besides the obvious economical benefits of disposing of low-wage workers in a highly competitive environment, we will try to understand the «social functions» of slavery today. The structure of modern society is the result of a long historical evolution. Yet, modern society is also full of contradictions. Social stability and cohesion are based upon a hierarchical organization in which some individuals or groups occupy the lowest levels of the social ladder. Today, this position is covered by the «new slaves». In this perspective, slavery appears to be both «necessary» and «compulsory» in enhancing social unity and identity.
Recensioni
digital
L'accordo di Luglio del 1993 alla prova dei fatti. Un'introduzione
digital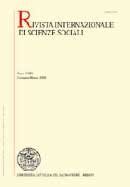 This introduction provides a survey of the collected papers. At the same time it develops an critical analysis designed to illustrate the file rouge which links the material included in this special issue.
Competitività e divari di efficienza nell'industria italiana
digital
This paper assesses the role of competition in explaining efficiency in the Italian manufacturing industries. Technical efficiency differentials are measured by applying the Data Envelopment Analysis (DEA) method on a panel of firms from 43 industries at 3- digit level, over the 1983-1991 period. The average level of efficiency of each industry is then related through econometric techniques to some factors reflecting the degree of competition. Economic literature states that a tougher competitive environment is efficiency enhancing and we find a negative link between efficiency and concentration. Moreover, efficiency declines more slowly when the level of concentration is higher, whereby suggesting a non-linear relationship. These results have policy implications. The processes of liberalisation and privatisation in Italy should take into account the benefical effects of a more competitive environment.
Investire per un turismo di élite o di massa: un modello dinamico
digital
In this paper we investigate the convenience for a destination to specialize in mass-tourism or in élite-tourism. We take a micro-economic dynamic perspective, and propose a theoretical model, able to explain the switch in this kind of specialization, which is easily observed in several cases. We also study the case in which it is possible for a destination to select a combination between mass – and élite – tourism and we characterize the optimal degree of composition between these two extreme cases.