Vita e Pensiero
RIVISTA INTERNAZIONALE DI SCIENZE SOCIALI - 2023 - 3. A special issue on "Economic and Social Exclusion and the NEETs"
new
digital
Terzo fascicolo del 2023
Preface
new
digital
Introduction
new
digital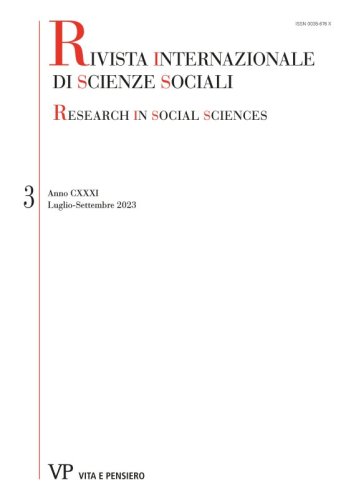 NEETs: The Measurement Issue and the Most Recent Scenarios
new
digital
This paper offers novel evidence and a discussion of the main measurement issues associated with the complex phenomenon of youth not in employment, education or training (NEET) in Italy. The problem is quite relevant for Italian youths, and it is characterized by important gender differences...
NEETs - One Social Group, Many Profiles: A Proposed Descriptive Profiling of Psychosocial Dimensions
new
digital
The not in employment, education or training (NEET) category is now widely used in many contexts to refer to young people who are not studying, not working and not in training. However, this category is very broad and its delimitation does not always allow for successful interventions and policies. This paper aims to psychologically profile the diverse groups of NEETs (as proposed by Eurofound) in order to provide qualitative aspects in terms of different variables...
Deconstructing the NEET Condition for a Renewed Policy Approach to Youth Vulnerability
new
digital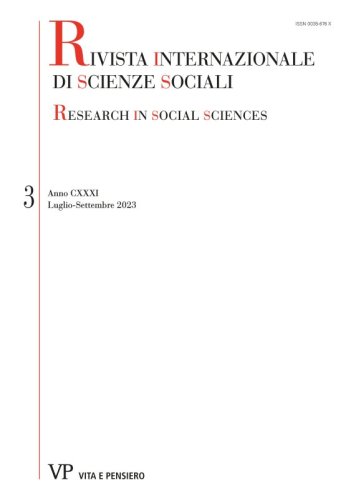 This article discusses the not in education, employment, or training (NEET) construct used in public policies to identify vulnerable young people and respond to their needs but which is actually incapable of grasping their heterogeneity and diverse life conditions...
Oratories as Laboratories of Soft Skills and Social Inclusion: the "Giovani Insieme" Programme
new
digital
Data on young people not in education, employment or training (NEET) in European countries can be understandably worrying. However, looking closely at this condition enables social sciences to understand how trajectories to NEETification emerge inside the complex and wider ecology of education/work transition, that is a path along which youths transit in and out of the labour market several times before finding their final occupation...
RIVISTA INTERNAZIONALE DI SCIENZE SOCIALI. Abbonamento annuale 2024
new
digital
Abbonamento annuale a RIVISTA INTERNAZIONALE DI SCIENZE SOCIALI
RIVISTA INTERNAZIONALE DI SCIENZE SOCIALI - 2023 - 2
new
digital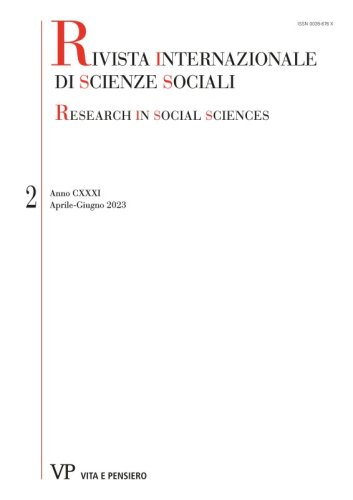 Secondo fascicolo del 2023
Self Interest, Rationality and the Neoliberal Illusion
new
digital
The writing of this paper is occasioned by the very critical comments of Giacomo Costa (2022) regarding my book L'illusione liberista. However, the paper is not meant to be a general reply to Costa's remarks. It rather represents an attempt to go deeper into issues that I regard as foundational for contemporary economics and politics alike: the invisible hand theorem and the transformation from a market economy to a market society...
Hysteresis and Cost-Push Inflation: which Implications for Monetary Policy?
new
digital
The spectre of inflation is haunting Europe. In 2021, inflation rose to levels not seen since the 1980s. The increase in energy prices is mostly to blame. What is the proper monetary policy stance to adopt in this context? Several arguments are at variance with the effectiveness of the standard restrictive monetary policy....
Poverty among Older People and Social Pension in Ecuador: The Impact of the Human Development Bonus on Consumption
new
digital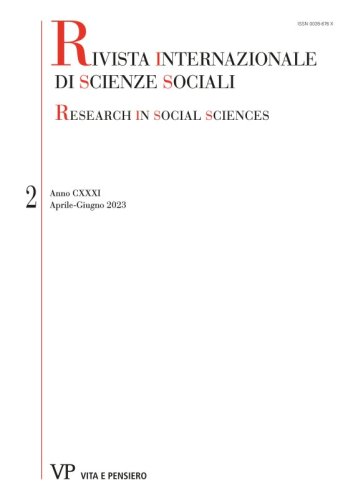 In this article, we estimate the impact of the non-contributory social pension known as Bono de Desarrollo Humano (Human Development Bonus) on the consumption of poor older people in Ecuador. We use data from the latest Living Conditions Survey, carried out between 2013 and 2014, and apply propensity score matching to estimate the impact of the programme...