Domenico Rossignoli
Author's titles
Taking Care of Work for a New Economy: The Experience of The Economy of Francesco
digital
This paper presents a summary of the experience of the "Work and Care" thematic village of The Economy of Francesco, which reflected on a wide range of topics related to the future of work, both as a means for sustainment and as personal and professional fulfilment, in close relationship with care for others and creation...
Growing up in Africa: Age and Pro-Social Attitudes in Primary Schoolchildren in Goma (DRC)
digital
While an extensive literature based on analysis conducted in developed countries shows that primary school children develop prosocial attitudes as they grow older, with school acting as the main driver of the socialisation process, there is little evidence of what may happen in very different socio-cultural and economic context...
Too Many and Too Much? Special-Interest Groups and Inequality at the Turn of the Century
digital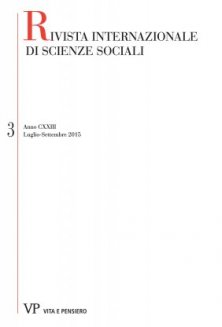 An increasing number of scholars argue that income inequality is related to institutional and cultural factors, as well as economic ones. I rely on Mancur Olson (1965)'s theories on the effect of group activities on economic performance to explore the possible link between the number of special-interest groups (SIGs) and the level of income inequality in a country, including SIGs among the long-run determinants of income inequality...