Sara Alfieri
Titoli dell'autore
I Feel Good at Home and With Myself: How Does Companionship Within the Family Affect Adolescents' Well-Being?
digital
Research has widely underscored that the quality of the parent-child relationship affects the success with which young people negotiate the major tasks of adolescence, the extent to which they become involved in risk behaviors, and their ability to establish close relationships. Literature has also increasingly shown the effects played by parents' marital relationship on the development of their adolescent children...
The Multidimensional Nature of Young Immigrants' Well-Being
digital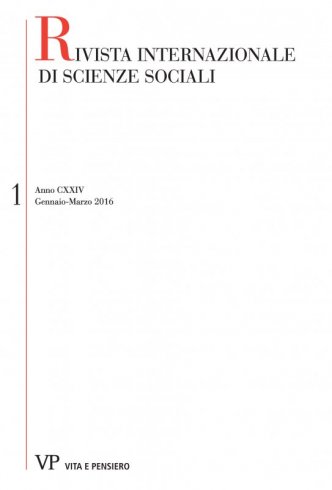 On arrival in a new country, migrants usually face language and cultural barriers, discrimination, and other sources of unjust contextual conditions, which limit their opportunities for a successful experience. This scenario compromises levels of well-being in the migrants and accentuates a tendency towards social fragmentation in the places of settlement. Therefore, the present work aims to investigate which factors can support young immigrants' well-being in our country focusing on a set of demographic, psychological, and relationship with the context variables. There were 408 young immigrants participating in the research, aged between 19 and 29 years old (M = 24.08, SD = 2.89). The results show that life satisfaction of the immigrant is thus given by individual factors but in close connection with others and with the community, in a process that mutually reinforces oneself and the other, oneself and the community.
Who Are Italian ''NEETS''? Trust In Institutions, Political Engagement, Willingness to Be Activated and Attitudes Toward the Future in a Group at Risk for Social Exclusion
digital
Not in Education, Employment or Training (NEET) young people are an emerging at-risk-of-social exclusion group in contemporary society. The present research aimed to investigate NEETs' sociodemographic characteristics and some variables crucial in the transition to adulthood: perceptions about the future job opportunities, their desire to start a family, perceptions about the future, trust in the institutions and social participation...
Browse the archive
Recent issues
Available online
2022

issues