Carlo Dell'Aringa
Author's titles
Lo studioso di politiche dei redditi
digital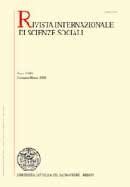 Giancarlo Mazzocchi gave important scientific contributions in the field of anti-inflationary policies. In particular he stressed the important role of incomes policy in keeping cost pressure under control. He also stressed the necessity of combining incomes policies with other instruments of economic policy, such as measures directed to improve the functioning of product and labour markets. More competitive product markets and more flexible labour markets are necessary conditions for an incomes policy to be successful. He then analysed the different methods of linking wages to productivity in a dynamic environment and he showed how a «norm» of uniform wage increases can compress wage differentials and produce negative effects on labour mobility.
L'accordo di Luglio del 1993 alla prova dei fatti. Un'introduzione
digital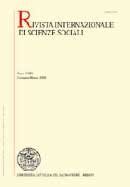 This introduction provides a survey of the collected papers. At the same time it develops an critical analysis designed to illustrate the file rouge which links the material included in this special issue.
High Performance Work Systems, Industrial Relations and Pay Policies in Europe
digital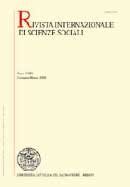 The present study uses data for workplaces in all sectors of ten European countries to investigate whether firms that have introduced new forms of work organisation are more likely to use variable pay schemes. Also the role played by institutional forces and employees' representatives is investigated. New regimes of work organisation are characterised by both new work practices – such as teams, job rotation, multitasking and flat hierarchies – and higher levels of direct participation by employees. We find that, in general, schemes of variable pay are more likely to be introduced where new work practices are in place. The presence of employees' representatives increases the probability of variable pay, but only when they co-operate with the management in decision-making.
Collective Bargaining and Within-Establishment Pay Inequality in Italy
digital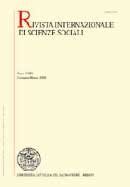 This paper investigates the structure of within-establishment wage inequality in Italy, using linked employer-employee data (European Structure of Earnings Survey). The effect of work organi- sation practices, pay policies, collective bargaining procedures and industrial relations settings are analysed in the context of wage differentials in the firm. The main findings suggest that employees' characteristics, work organisation practices and firm size are relevant in shaping pay inequality within establishments. Decentralised bargaining is shown to be associated with higher (unconditional) within-establishment wage dispersion; however, when checking both for worker and firm heterogeneity, the association changes sign or is not (statistically) significant. Finally, when the endogenous sorting of establishments is adequately modelled, no causal effect of decentralised bargaining on within-establishment pay inequality is detected.
Regional Wage Differentials and Collective Bargaining in Italy
digital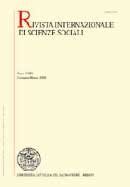 This paper uses ESES (European Structure of Earnings Survey) data for 1995 in order to investigate the impact of the Italian bargaining system on regional wage differentials and on local wage dispersion. The ESES survey is a large matched employer-employee data-set containing a wealth of information regarding characteristics of both workers and firms. The main findings suggest that in the south of Italy, in specific conditions, the minimum wages established by national sectoral collective agreements oblige some firms to pay higher wages than they would have done had there been no national agreement. In addition, wage dispersion in the south is more compressed for workers covered than for workers not covered by a national collective agreement. These results can be interpreted as indirect evidence for the fact that national collective bargaining creates regional «wage floors».
La valutazione della strategia europea per l'occupazione: il caso dell'ltalia
digital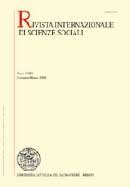 When h e EES (European Employment Strategyj was institued in 1997, it represented an idea1 opportunity to modernise Italy's Labour Market. Since then there bas b e n substantial growdi in employment, inflationary pressures bave been kept under contro1 and some forms of labour flexibility have been introduced. However some of the traditional stmctural problems of Italy's lahour market have not yet been solved. Of these problems, the most serious are the failure to ensure an efficient transition from school to work for the younger generations, the poor leve1 of labour market participation among women, the early retirement of older workers, the widespread presence of undeclared work, and the magnitude of existing geographical imbaIances and intemal segmentation, sources of iniquity as well as ineffrciency.
L'accordo di luglio 1993 e gli effetti sul costo del lavoro: le prime verifiche
digital
A che servono le politiche dei redditi?
digital
Protezione dell'ambiente e produttività
digital
La crisi e le ore di lavoro: introduzione
digital
I redditi da lavoro dipendente
digital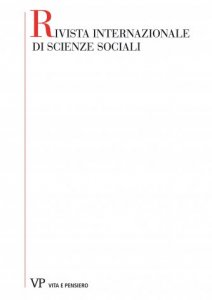 Domanda e offerta di lavoro
digital
Browse the archive
Recent issues
Available online
2023

issues