Is Long-Term Unemployment Unaffected by Flexible Labour Market Legislation?
digital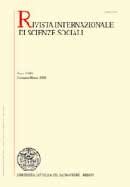 Ebook format Pdf readable on these devices:
This paper applies duration and competing risk models to individual-level data on unemployment spells from the 1993-2003 labour force surveys in Italy. We aim to assess whether labour market intervention and regulations introduced in the nineties acted in the expected direction, that is reducing the incidence of long-term unemployment. The determinants – individual and structural – of both unemployment duration and its main exits (employment and inactivity) are also discussed. At least as far as our analysis goes, we find evidence of strong negative duration dependence. This leads to increased unemployment persistence and to an enhanced incidence of long-term unemployment. The legislation of the nineties, therefore, did not contribute to decline in the bulk of long-term unemployment. Key words: Unemployment duration, Competing risks. JEL Classification: C24, C41, J64.