NEETs - One Social Group, Many Profiles: A Proposed Descriptive Profiling of Psychosocial Dimensions
new
digital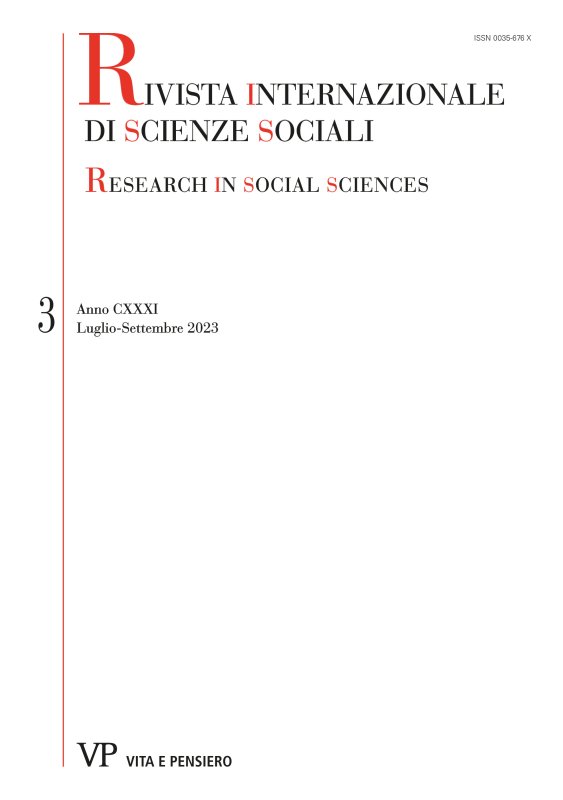 Ebook format Pdf readable on these devices:
The not in employment, education or training (NEET) category is now widely used in many contexts to refer to young people who are not studying, not working and not in training. However, this category is very broad and its  delimitation does not always allow for successful interventions and policies. This paper aims to psychologically profile the diverse groups of NEETs (as proposed by Eurofound) in order to provide qualitative aspects in terms of  different variables. This research employs data collected by the Osservatorio Giovani of the Istituto Toniolo di Studi Superiori (Milan, Italy) for a sample of 1257 NEETs. Chi-squared and ANOVA tests were conducted on demographic,  psychological and soft-skill variables. The results consist of an accurate description of each NEET category that takes into account these variables.
keywords
NEET, Profiling, Italy, Social Inclusion.
Authors biography
Adriano Mauro Ellena - Daniela Marzana - Elena Marta - Maura Pozzi: Department of Psychology, Università Cattolica del Sacro Cuore - CERISVICO (Research Centre on Community Development and Organisational Quality of Life), Università Cattolica del Sacro Cuore, Brescia campus. Email Ellena: adrianomauro.ellena@unicatt.it. Email Marzana: daniela.marzana@unicatt.it. Email: Marta: elena.marta@unicatt.it. Email Pozzi: maura.pozzi@unicatt.it.
Alessandro Rosina:Department of Statistical Sciences, Università Cattolica del Sacro Cuore. Email: alessandro.rosina@unicatt.it.
Francisco Simoes: Instituto Universita´rio de Lisboa (Iscte) - CIS-Iscte, Cidade Universitària de Lisboa. Email:
francisco.simoes@iscte-iul.pt
.