Notes and Discussions - The Issue of the Stability of Capitalism in Recent Literature
digital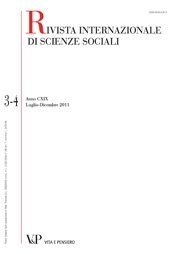 Ebook format Pdf readable on these devices:
The definition of capitalism is the focus of a wide-ranging debate raised by W. Sombart. The author indicates his own definition according to which capitalism is a system characterized by ''free choice of activity for economic subjects; private property of the means of production competition''. This definition prescinds from the concepts of capital and waged work, and while placing itself in a field that is rather far from Marxism yet does not prevent Vito from acknowledging the ongoing substantial changes of the system due to the process of industrial concentration. The author discusses the positions expressed on this issue by some coeval economists. Vito denies that such phenomena as trade unions, industrial concentration, state intervention, business forecasts and the economic crisis itself, may prelude to the fall of capitalism or to its transformation into a socialist system. In his opinion, many of the changes occurring in modern capitalism may help to make it more socially acceptable and equitable.

Key words: definition of capitalism; industrial concentration; K. Marx; W. Sombart; J.B. Clark, J.A. Schumpeter, R. Bachi.

JEL Classification: B2, B24, B31, D4.