Notes and Discussions - The Question of High Wages and a Proposal by J.M. Keynes
digital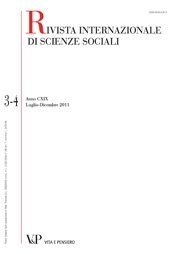 Ebook format Pdf readable on these devices:
The article discusses Keynes's proposal contained in ''The Question of High Wages'' (1930) and Pagni's criticism against it. In the article there emerges the author's aversion to Pagni's thesis: wage rises reduce firms' self-financing margins, and, more in general, the savings of entrepreneurs whence come investment and, consequently, employment. Vito is not completely against high wages, but only if they are within the limits set by economic law: ''Limits are set on social policy; that believing to be allowed to cross these limits undermines the whole social economy and in particular the working class''.

Key words: theory of wages; J.M. Keynes; C. Pagni; wages and social policy.

JEL Classification: B2, B31, E12, E24.