The English Crisis and the Gold Standard
digital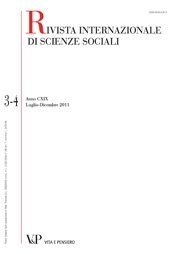 Ebook format Pdf readable on these devices:
The article amends the theses supported by Tagliabue and recalls those advanced in the article written, again by Francesco Vito, in 1931 (''The Question of High Wages and a Proposal by J.M. Keynes'', RISS, pp. 194-203). The author maintains that the English crisis regarded the conditions of inefficiency which had weighed down on English industry well before the war; he reports the data collected and analyzed by Loveday, according to which English exports saw the lowest growth among all the developed countries, the only exception being Germany. Vito contests the fact that the sterling returned at a too high value, and also that the price deflation policy was responsible for the crisis after 1925. But, according to the author, the main problem is high wages which, not being proportional to labor productivity, prevented production from being rationalized.

Key words: British monetary policy; wages and labor productivity; Loveday; Rueff; Hayek.

JEL Classification: B2, B22, E12.