The New Trends in Economic Policy in the USA
digital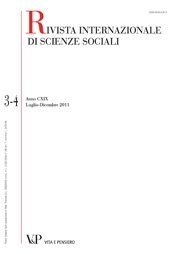 Ebook format Pdf readable on these devices:
The author offers an overview and an overall interpretation of the various policy measures and programs composing in the New Deal launched by the newly appointed American President Franklin D. Roosevelt. A theoretical basis and clear objectives underlie the New Deal economic policies in their entirety. Supported by deep knowledge of literature and concrete experiences attested by unpublished documents, the article focuses on Veblen, technocracy and planning (Soule, Chase), under- consumption and income inequality (Foster and Catchings) pragmatism and quantitative studies (Mitchell), public expenditure (Hansen, Mitchell), scientific management, industrial coordination, social activism, and the leading position of J.M. Clark from Columbia University where originated the ''Brain Trust''. Vito analyzes furthermore the contribution by Tugwell, Slichter, Hamilton, Hansen, Paterson, and Lorwin. The needs for social reform and social control on economic activity prevail over the need for cycle stabilization related to monetary policy: Monetary stabilization does not work by itself if not in the short term, and therefore managed currency experiments have to be subordinated or functional to managed economy. The author also deals with the issue of high wages, which he positively evaluates when part of a policy of wealth redistribution, production coordination and re-equilibration between the various sectors.

Key words: New Deal; Veblen, Soule, Chase, J.M. Clark, Tugwell, Slichter, Hamilton, Hansen, Paterson, Lorwin; managed currency/managed economy; high wages policy.

JEL Classification: B2, B25, B31.