World Depression and the Crisis of Economic Theory
digital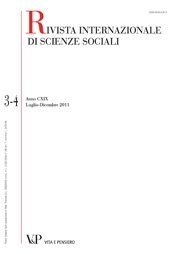 Ebook format Pdf readable on these devices:
The article is based on Johan Akerman's monograph Some Lessons of the World Depression (Stockholm 1931), and maintains that in order to understand the crisis, it is essential to use the framework of the Austrian school as refined by K. Wicksell. The crisis derives from the lack of an equilibrating factor, which should be the interest rate intended as the cost of capital, in the production process. Akerman does not manage to demonstrate why entrepreneurs continue expanding their enterprises – facing an increase in the loan interest rate – in the hope of higher profits. Vito wonders why entrepreneurs do not correct this mistake and offers an original response to the question.

Key words: J. Akerman; economic theories and world depression; Wicksell; Hayek; Fanno; Sraffa; Robertson; Papi; fixed costs and variable costs ratio in enterprises.

JEL Classification: B2, B31, D2.