Spillovers, Disclosure Lags, and Incentives to Innovate: Do Oligopolies Over-Invest in R&D?
digital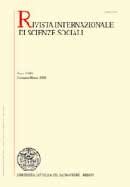 Ebook format Pdf readable on these devices:
We develop a dynamic duopoly, in which firms have to take into account a technological externality, which reduces their innovation costs over time, and an inter-firm spillover, which lowers only the second comer's R&D costs. This spillover exerts its effect after a disclosure lag. We identify three possible equilibria, which are classified according to the timing of R&D investments, as early, intermediate, and late. The intermediate equilibrium is subgame perfect for a wide parameter range. When the size of the innovation is large, it implies under-investment. Hence, even in the presence of a moderate degree of inter-firm spillover, the competitive equilibrium calls for public policies aimed at increasing the research activity. Focusing on minor innovations – the case in which according to earlier literature the market outcome implies sub-optimal investment levels – our results imply that policies aimed at stimulating R&D have to be less sizeable than suggested before. Key words: R&D, Knowledge spillover, Dynamic oligopoly. JEL Classification: L13, L41, O33.