Education and Second Birth Risks in Italy
digital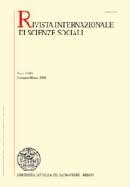 Ebook format Pdf readable on these devices:
This paper investigates the role of women's education in the transition towards having a second child in Italy by using the Longitudinal Investigation on Italian Families (ILFI). By implementing a simple event-history model, we find a negative effect of women's education on the transition rate towards a second child. This phenomenon might be attributed to the 'partner' effect: according to this effect women often live with partners with the same level of education. The empirical investigation supports this effect. In order to test for the robustness of our empirical results, we estimate a model where we also consider employment status and being a Catholic. The results confirm the negative effect of a partner's education, while the negative effect of female education vanishes.
Key words: Fertility, Human Capital, Education. JEL Classification: I21, J13, J24.