How Does Information Affect the Comovement Between Interest Rates and Exchange Rates?
digital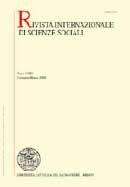 Ebook format Pdf readable on these devices:
This paper sets up a small open economy model to compare the link between exchange rates and interest rates under full and imperfect information. The informational friction considered here corresponds to the case where the central bank, while failing to observe output and inflation, can extract some information about these variables from the private sector (asymmetric information with signal extraction). This informational friction generates an optimal deviation from the full information outcome, with the realisation of a relatively less frequent shock leading the central bank to behave as if a more likely disturbance had instead taken place. This indicates that policies that would be optimal under full information are not optimal when knowledge is imperfect.