A Note on Consumer Price Dynamics for Subpopulations in Italy
digital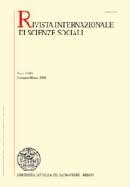 Ebook format Pdf readable on these devices:
This paper computes the consumer price indexes for subpopulations chosen according to the age of the head of the family, to his professional condition, to the presence or not of children in the unit, stressing whether these indexes differ statistically from those referring to the whole population. Any divergence over a long period of time between inflation measures for sub-populations and the general level of prices normally used to index salaries and pensions determines distributive effects that are poorly known today, but which could potentially be very significant.
Key words: Consumer Price Index, sub-populations, ageing. JEL Classification: E31, J14.
Browse the archive
Recent issues
Available online
2010

issues