History: Sunk Cost, or Widespread Externality?
digital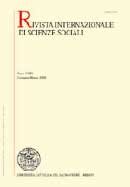 Ebook format Pdf readable on these devices:
In an intertemporal Arrow-Debreu economy with a continuum of agents, suppose that the auctioneer sets prices while the government institutes optimal lump-sum transfers period by period. An earlier paper showed how subgame imperfections arise because agents understand how their current decisions such as those determining investment will influence future lump-sum transfers. This observation undermines the second efficiency theorem of welfare economics and makes «history» a widespread externality. A two-period model is used to investigate the constrained efficiency properties of different kinds of equilibrium. Possibilities for remedial policy are also discussed.
Browse the archive
Recent issues
Available online
2007

issues