Introduction
digital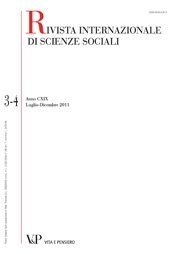 Ebook format Pdf readable on these devices:
This introduction aims to offer a preliminary reading to the collection of essays presented in the volume. It describes how the Great Depression of the 1930s was interpreted by the group of young Italian economists connected with the Catholic University of Milan and its periodical the Rivista Internazionale di Scienze Sociali. We shall focus on their contribution to the theoretical debate around the causes of the Depression and, more generally to business cycle theory. Moreover, specific attention will be devoted to these economists' views on the proper measures capable of fostering recovery, and to their assessment of the policies enacted by the major foreign countries. We shall see how during the early 1930s the Rivista Internazionale di Scienze Sociali represented an open window on the international scene capable of offering original interpretations of the changes that were occurring in economic theory and policy.

Key words: Italian Economic Thought; Great Depression; Business Cycle Theory; Institutionalism; New Deal.

JEL Classification: B25; B21; B22; B31.