Why Do Italian Joint Stock Companies Adopt One or Two-Tier Board?
digital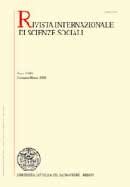 Ebook format Pdf readable on these devices:
The possibility to choose between two alternative corporate governance systems (i. e. one-tier and two-tier board) was introduced in Italy by the Corporate Law Reform at the beginning of 2004. This reform, which provides for the adoption of a one- or a two-tier board for both listed and unlisted joint stock companies, has modified the traditional Italian corporate governance system based on a board of directors and an external audit committee, although the percentage of firms adopting the alternative systems is still low. This survey implements probit regressions in order to identify the determinants of the adoption of alternative corporate governance systems. Results provide evidence that corporations with better performances in terms of sales, such as corporations that are subject to control and coordination prefer to maintain a traditional system. Conversely, firms with ownership in the hands of a high proportion of individual shareholders prefer a one-tier model. Key words: Corporate governance, One tier and two tier board, Joint stock companies. JEL Classification: G34, K22, M42.