Point-System Driving Licence: Was it Really Necessary?
digital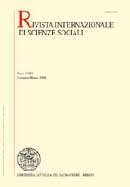 Ebook format Pdf readable on these devices:
In Italy, in July 2003, a new highway code came into force. Among other things, it posits a «revolutionary » point-system driving licence. This paper analyses optimal punishment schemes and shows that a simpler policy intervention, such as a dynamic increase in the size of the pecuniary sanctions, could have induced the same outcome.
Browse the archive
Recent issues
Available online
2005

issues